Teleman T54 Butterscotch Blackguard Aged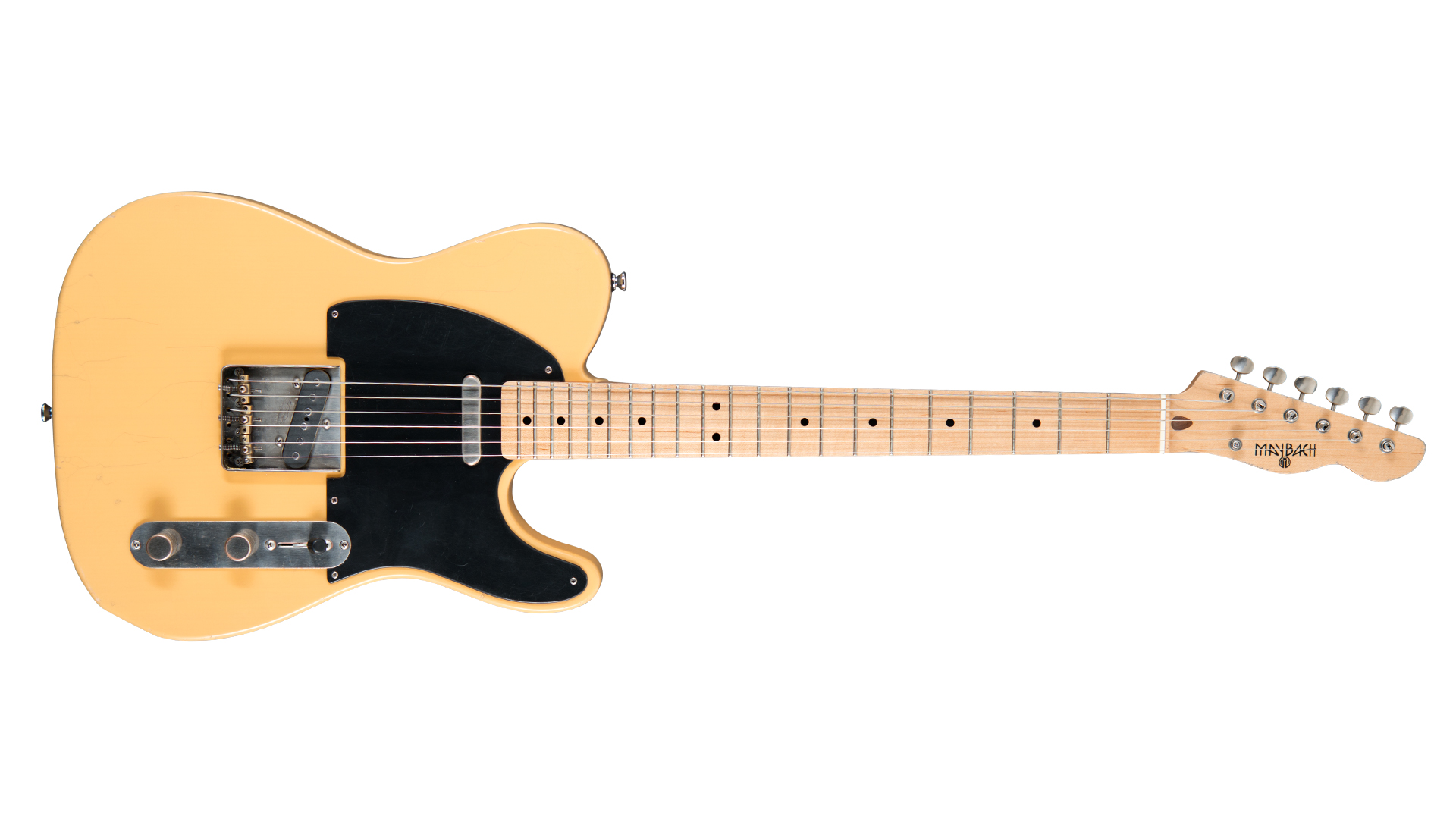 BODY
| | |
| --- | --- |
| BODY CONSTRUCTION | SOLID BODY |
| BODY | 2-PCS. SUGAR PINE |
| FINISH | NITROCELLULOSE |
| COLOR OPTIONS | BUTTERSCOTCH, VINTAGE CREAM, 2/3-TONE SUNBURST, MIAMI GREEN, CADDY BLUE, BLACK, WINE RED METALLIC |
Neck
| | |
| --- | --- |
| HEADSTOCK | MAYBACH |
| WOOD | MAPLE |
| TRUSSROD | SINGLE ACTION |
| FINISH | NITROCELLULOSE HIGH GLOSS |
| NECK JOINT | BOLT-ON |
Hardware
| | |
| --- | --- |
| TUNERS | GOTOH SDS510 |
| KNOBS | GOTOH DOME NICKEL |
| STRINGS | D'ADDARIO EXL 110 LIGHT GAUGE 0.10 - 0.46 |
| | |
| --- | --- |
| PICKUPS | AMBER TWANGTONE 50 |
| POTS | CTS TVT 250 kΩ |
| CAPACITOR | 0,047 UF |
| WIRING | MODERN WIRING |
| CONTROLS | 1V/1T |
| SWITCH | 3-WAY TOGGLE |
ELECTRONICS
| | |
| --- | --- |
| WOOD | MAPLE |
| RADIUS | 9.5" |
| FRETWIRE | MEDIUM JUMBO |
| NUT | REAL BONE |
| NUT WIDTH | 42.8" |
| FINGERBOARD INLAYS | BLACK DOTS |
| BINDING | NONE |
| OPTION | 7.25" FINGERBOARD RADIUS |
FRETBOARD
Since the 1950's this guitar style's typical cutting sound has been described as "twang".
Originally, T-style models were predominantly used in blues and country music but thanks to their distinct, assertive single coil sounds and robust personality they have found their way into all musical genres and are widely used – not only by the Rolling Stones.
In order to keep the twangy sound from becoming unpleasant, Maybach Teleman models are equipped with special pickups by Amber Pickups that bring out the best tonal qualities of the woods used on body (sugar pine), neck (maple), and fretboard (maple and rosewood) – a masterful combination!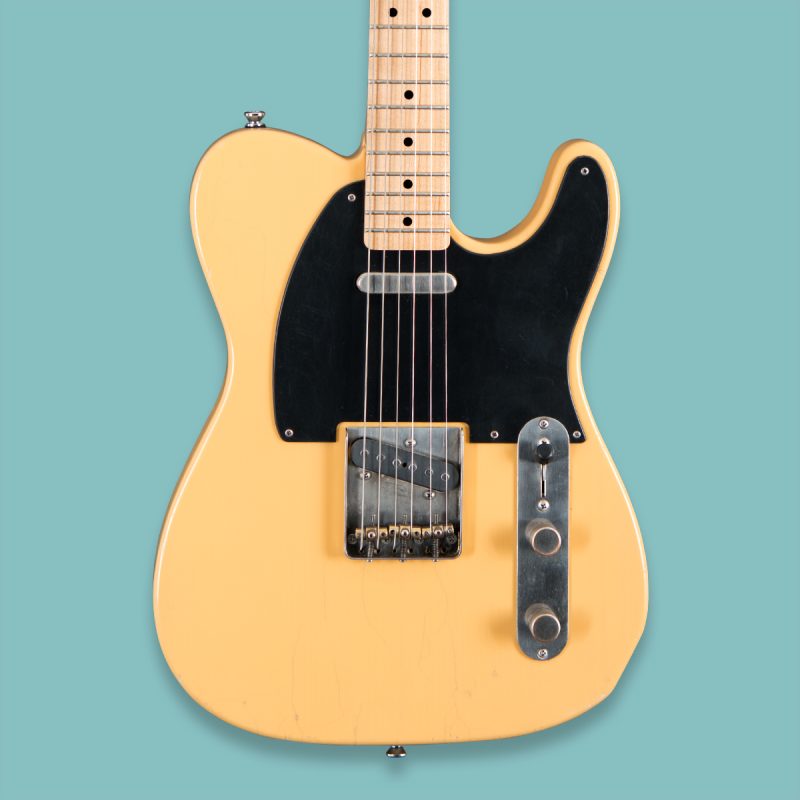 SINCE THE 1950S, "TWANG" HAS BEEN USED TO DESCRIBE THE TYPICAL SOUND OF THIS GUITAR DESIGN, RICH IN OVERTONES.
We only use nitro varnish on Maybach Teleman guitars which are available in the colours Butterscotch, Cream, Caddy Blue, Miami Green, Wine Red metallic and 2-tone or 3-tone Sunburst. All our electric guitars feature a relic finish as it's undeniable that cracks in the guitar's finish influence its resonance in a positive way. For guitarists who prefer a more percussive sound, the Maybach T61 with maple neck and rosewood fretboard is the perfect choice.
Tip: While soundchecking, set the tone control to 7 or 8 before you set the amp sound for the bridge pickup.