Emeline Fougeray with her Maybach Motone Bass
The basses of the Maybach Motone Series are true bass icons. Why? Because they deliver precisely the iconic sound which has clearly shaped modern pop, rock, and soul music. And yes: Maybach does it all, be it P- or J-style.
To achieve this iconic sound, we combine lightweight red alder for the body with the robustness of a maple neck with its rosewood fingerboard. Tone conversion is done competently by Lollar pickups, either as a J/J or P/J set. Pull on fat flatwounds to bring the authentic sound of the Motown greats to life, or surrender to the world of rock with piercingly powerful roundwounds – and explore all the in-betweens with your own favorite setup.
Please note: Maybach Motone Series Lollar pickups are available separately in our store.
All Maybach Motone Series basses are traditionally finished with nitrocellulose lacquer and available in 3-Tone Sunburst, Vintage White, Fiesta Red, Sherwood Green, Sonic Blue, and Lake Placid Blue.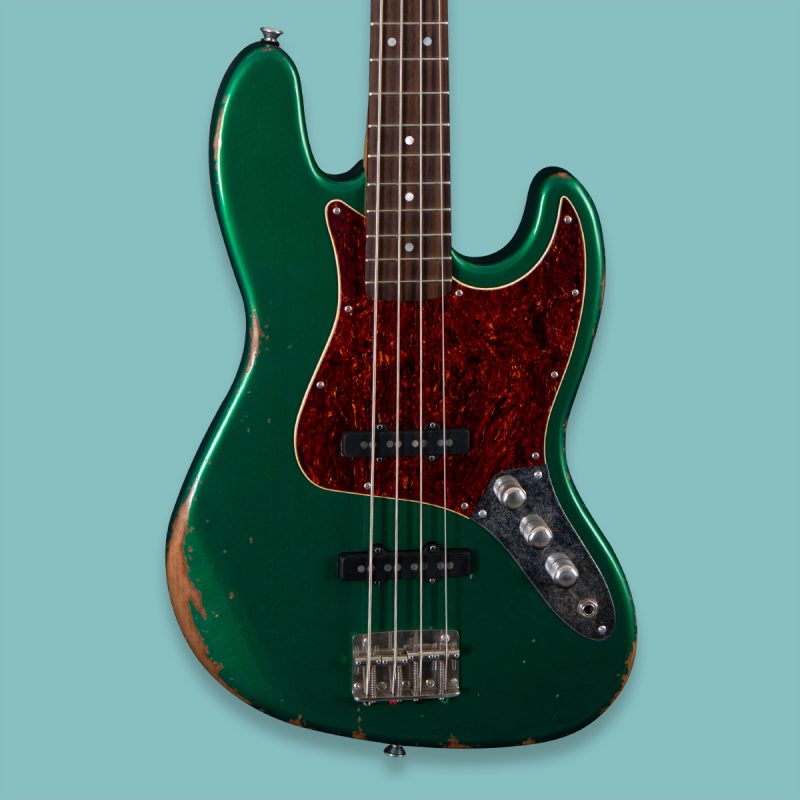 | | |
| --- | --- |
|   | IMUSICNETWORK E.K. |
| STREET | KAPELLENWEG 5 |
| ZIP / CITY | D-97268 KIRCHHEIM/GERMANY |
| PHONE | + 49 (0) 9366 999 79 |
| E-MAIL | INFO@I-MUSICNETWORK.COM |