"Get a stone and throw it into the water; the stone is round, the flying path is round, the circles in the water are round, our world is round and moves in harmony with billions of other, round divine bodies on round tracks. " Master designer Luigi Colani, from whom this quote comes, was a convinced curve fanatic, just like us, as we have probably proven with the design of the Marilyn. 
Let yourself go! We designed the Maybach Marilyn, so everything flows – the visual impression, the ergonomics, the possible sounds, and the playability. If all this is as harmonious as it is with the Maybach Marilyn, the musical ideas will flow as if by themselves and give rise to something new.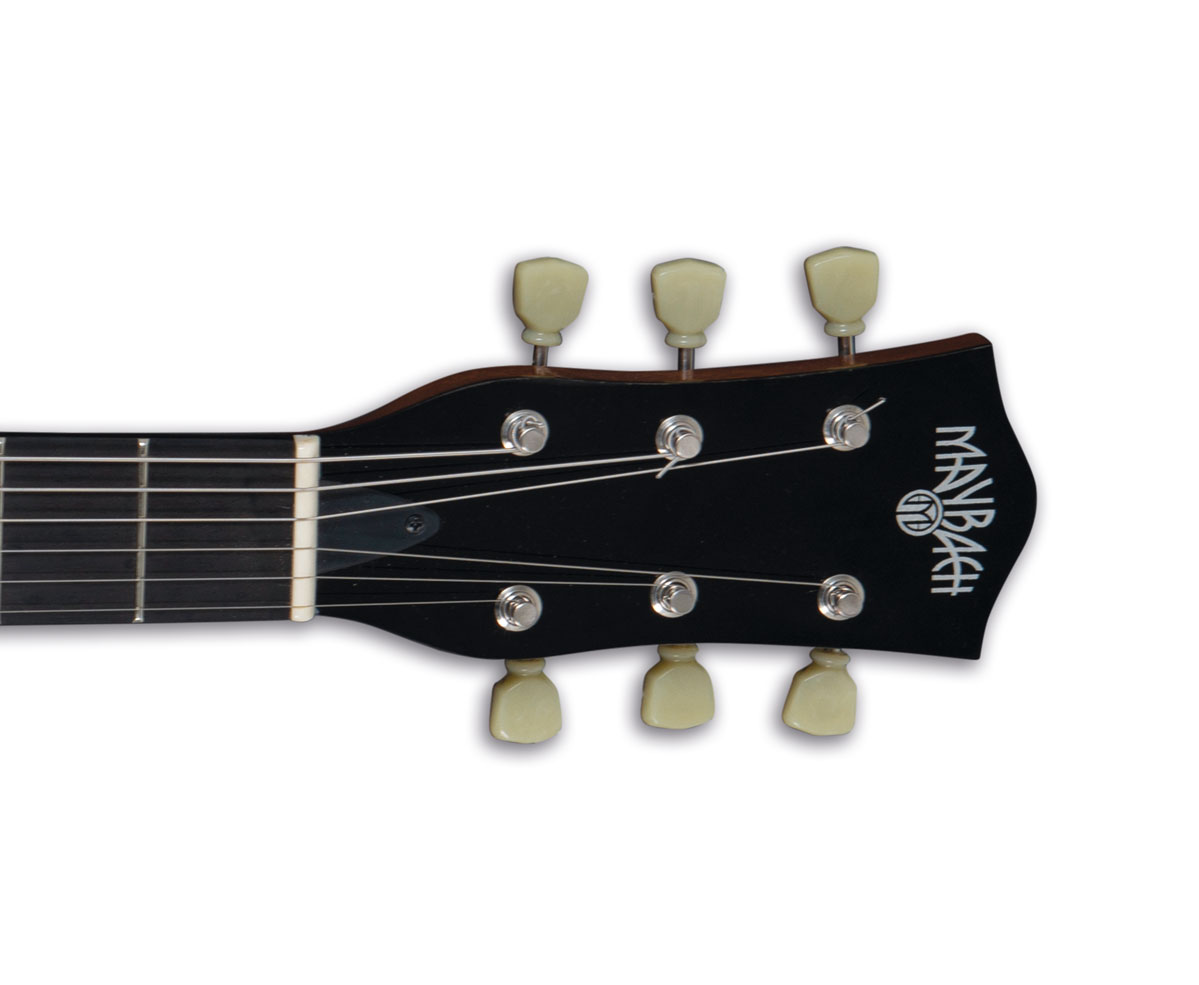 I Feel Good! (James Brown)
Knowing where you come from and your roots are the best way to break new ground. That's exactly how we at Maybach understand our craft. We know where we come from and which traditions we can count on. And we use that knowledge when we develop new designs like the Maybach Marilyn. The solid mahogany body with its carved maple top is one thing; its flowing, flattering design is another. In the Marilyn, the roots of electric guitar making meet their next evolutionary step – and the result is simply a fascinating guitar that promises to break new ground with you.
Like all Maybach instruments, the Marilyn is carefully sealed with nitrocellulose lacquer and presents itself in Sunburst and Natural Amber colors.
Click here to view our online store!
| | |
| --- | --- |
|   | IMUSICNETWORK E.K. |
| STREET | KAPELLENWEG 5 |
| ZIP / CITY | D-97268 KIRCHHEIM/GERMANY |
| PHONE | + 49 (0) 9366 999 79 |
| E-MAIL | INFO@I-MUSICNETWORK.COM |