Blues is everywhere. In Rock, in Soul, in Jazz. Blues is the origin, the source, and the mouth, and blues is nothing but the flow of musical life. Our Capitol '59 Series incorporates all the attributes that a classic semi-acoustic design brings to the world – clarity, determination, aplomb, and an incredible versatility that makes it best suited to play in almost any genre. If any instrument can deliver what its design promises, it's the Maybach Capitol '59.  
Our highly trained craftsmen do their best every day to give each Capitol '59 this all-encompassing legacy to take with them on their journey. And we're very confident that this will resonate with you similarly. But beware: The sovereignty of a Capitol '59 will be demanding; if you stand up to the challenge, you'll be richly rewarded.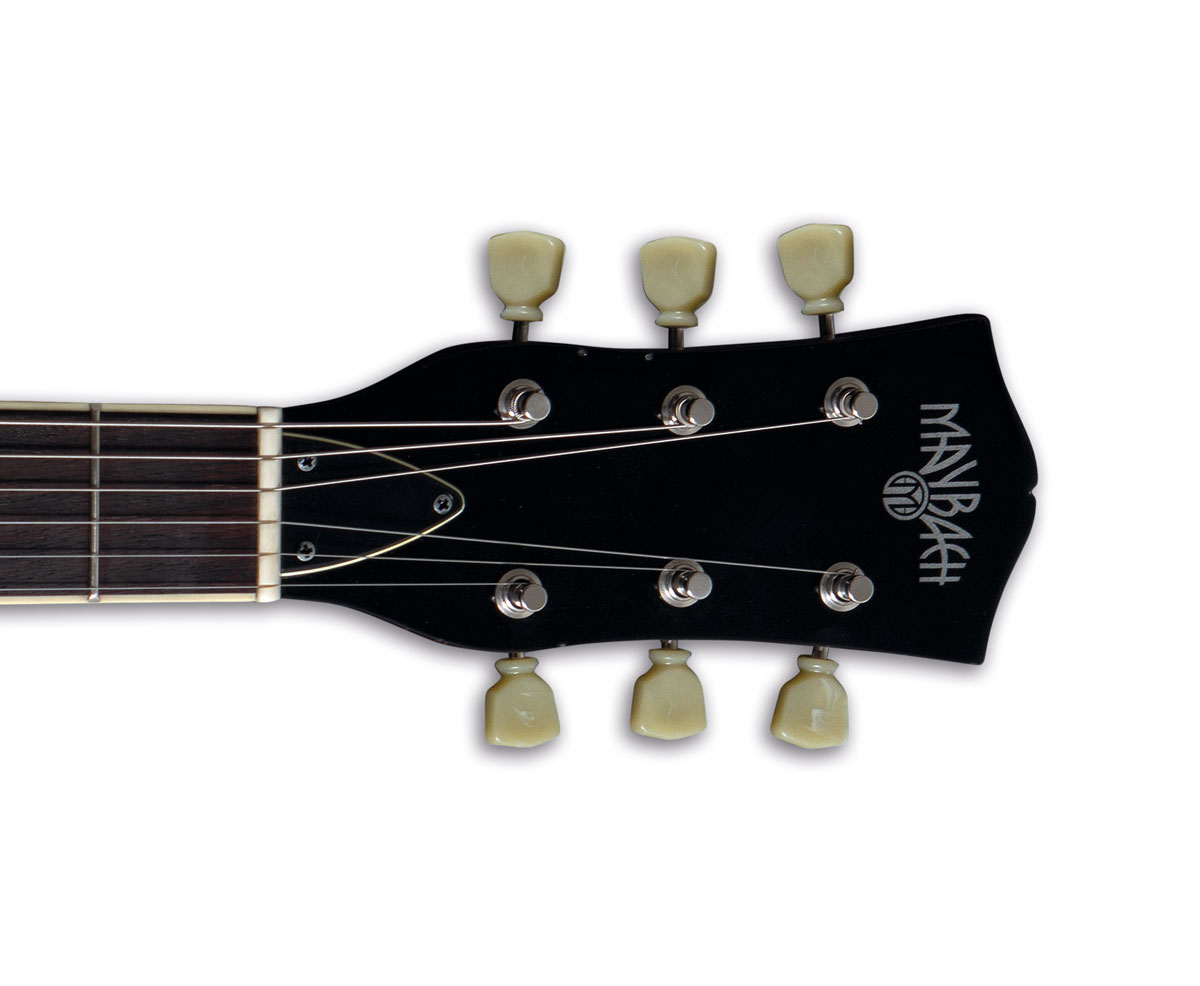 If You Don't Know The Blues... There's No Point In Picking Up The Guitar. (Keith Richards) 
The semi-acoustic design brings the best of both worlds. On the one hand, it produces an acoustically inspired, open, and transparent tone that only a resonant chamber as large as the one inside a Capitol '59 can make. On the other, an expertly installed center block in the body allows you to celebrate this sound at high stage volumes without having your performance ruined by feedback or booming. 
The Maybach Capitol '59 stands in the tradition of the 1959 model year, obviously the best year of this guitar type. The historically correct arching of the maple top and back, the appropriate shape of both cutaways, the f-holes in traditionally accurate shaping, and the glued-in mahogany neck with its rosewood fingerboard promise the best at first glance. This impression will be lastingly confirmed when the end-fifties neck profile of the Capitol '59 gently snuggles into your hand. The icing on the cake is the outstanding "Spirit of '59" pickups from German manufacturer Amber. They transmit the voice of the Capitol '59 so that it can unfold its sounds magnificently on the wings of lightness. Those who are looking for a more direct and punchy sound will, of course, find it in the Capitol '59 with double Amber P-90 pickups. Please note: The pickups used in Capitol '59 are available individually in our store. 
We finish all Maybach Capitol '59 Series instruments with nitro lacquer, which allows the guitar's semi-acoustic body to breathe freely. We chose slightly aged Tobacco Sunburst, Cherry, Natural, Chocolate, and Black colors for this guitar icon. 
| | |
| --- | --- |
|   | IMUSICNETWORK E.K. |
| STREET | KAPELLENWEG 5 |
| ZIP / CITY | D-97268 KIRCHHEIM/GERMANY |
| PHONE | + 49 (0) 9366 999 79 |
| E-MAIL | INFO@I-MUSICNETWORK.COM |