Lester Jr Single Cut Vintage White Aged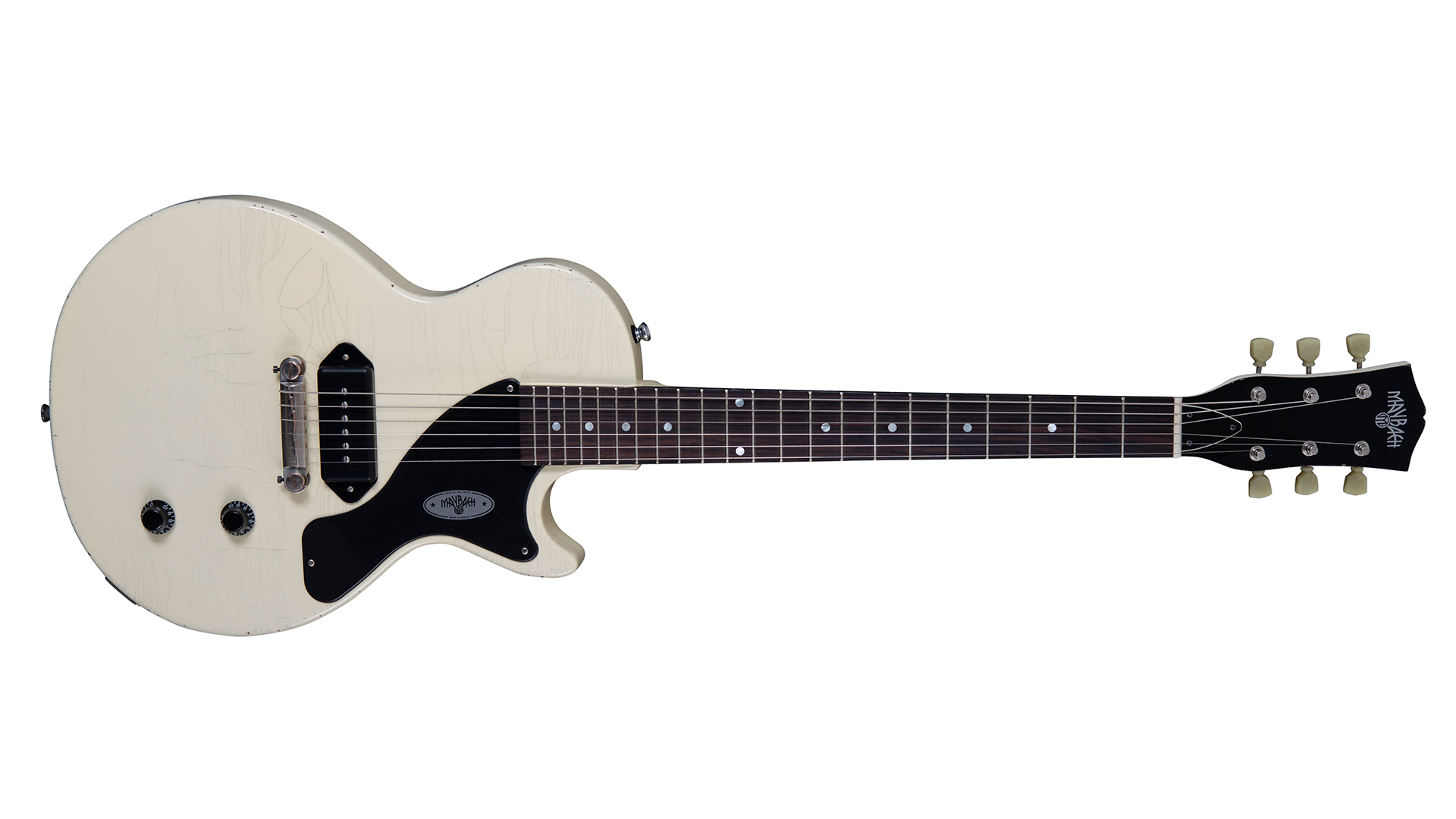 BODY
| | |
| --- | --- |
| BODY CONSTRUCTION | SOLID BODY |
| BODY | 2-PCS. MAHOGANY |
| FINISH | NITROCELLULOSE |
| SCALE | 628 MM |
| COLOR OPTIONS | BLACK VELVET, MIDNIGHT SUNSET, ICED TEA, PELHAM BLUE, EARL GREY, WILD CHERRY, HAVANNA TOBACCO, CHERRY LANE, HONEY PIE, GOLD RUSH, DIRTY LEMON |
Neck
| | |
| --- | --- |
| HEADSTOCK | MAYBACH SOLID PEGHEAD ORIGINAL LARSON |
| WOOD | MAHOGANY |
| TRUSSROD | DOUBLE ACTION |
| FINISH | NITROCELLULOSE HIGH GLOSS |
| NECK JOINT | SET NECK - LONG TENON |
| OPTIONS | 50s FAT NECK, 60s SLIM TAPER |
Hardware
| | |
| --- | --- |
| STOPTAIL | WRAPAROUND |
| TUNERS | GOTOH SD 90 |
| KNOBS | TOP HAT BLACK |
| STRINGS | D'ADDARIO EXL 110 LIGHT GAUGE 0.10 - 0.46 |
| | |
| --- | --- |
| PICKUPS | AMBER P90 |
| POTS | CTS TVT 250k |
| CAPACITOR | 0,047 UF |
| WIRING | MODERN WIRING |
| CONTROLS | 2V/2T |
| SWITCH | 3-WAY TOGGLE SWITCHCRAFT |
ELECTRONICS
| | |
| --- | --- |
| WOOD | ROSEWOOD |
| RADIUS | 12" |
| FRETWIRE | MEDIUM JUMBO |
| NUT | REAL BONE |
| NUT WIDTH | 42.8" |
| FINGERBOARD INLAYS | M.o.P DOTS |
FRETBOARD
A guitar with many sounds!
Our Maybach Lester guitars, masterpieces of design and craft, were modeled after the shapes and neck profiles used between 1957 and 1959. The guitar's magical sound was constantly redefined by hordes of guitarists in the 1960s – as a matter of fact it cannot be grasped. After all, it embraces everything from Peter Green to Slash. Typically, the customers at Amber Pickups for a PAF ask for the following: "It needs to sound vintage but lively, possibly slightly nasal but with a strong bass foundation and shimmering high-end." And the hand-wound "Spirit of '59" pickups deliver exactly the straightforward rock sound with which the last decades' great guitarists have delighted us.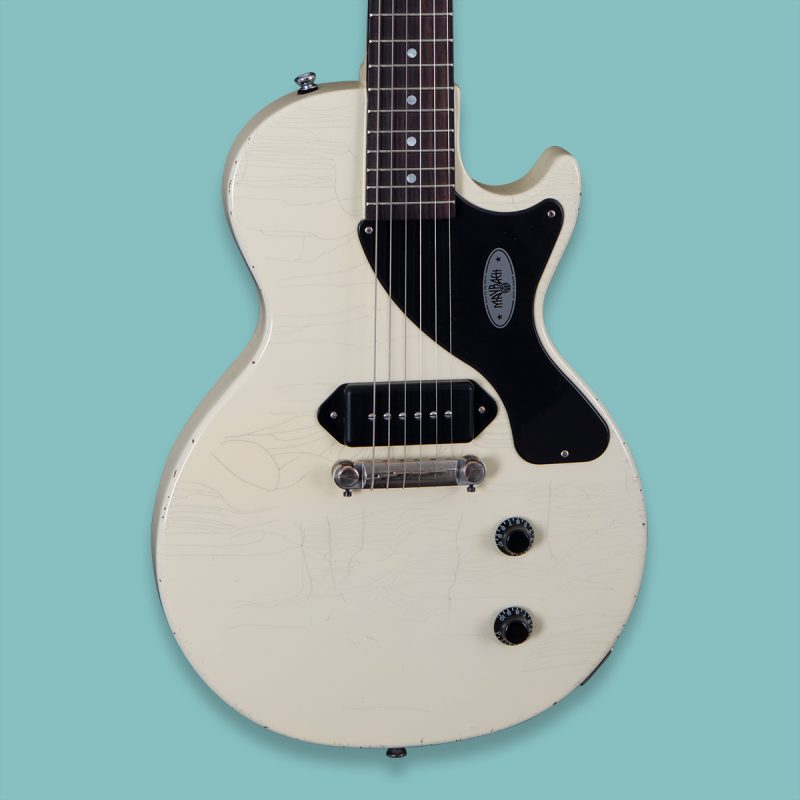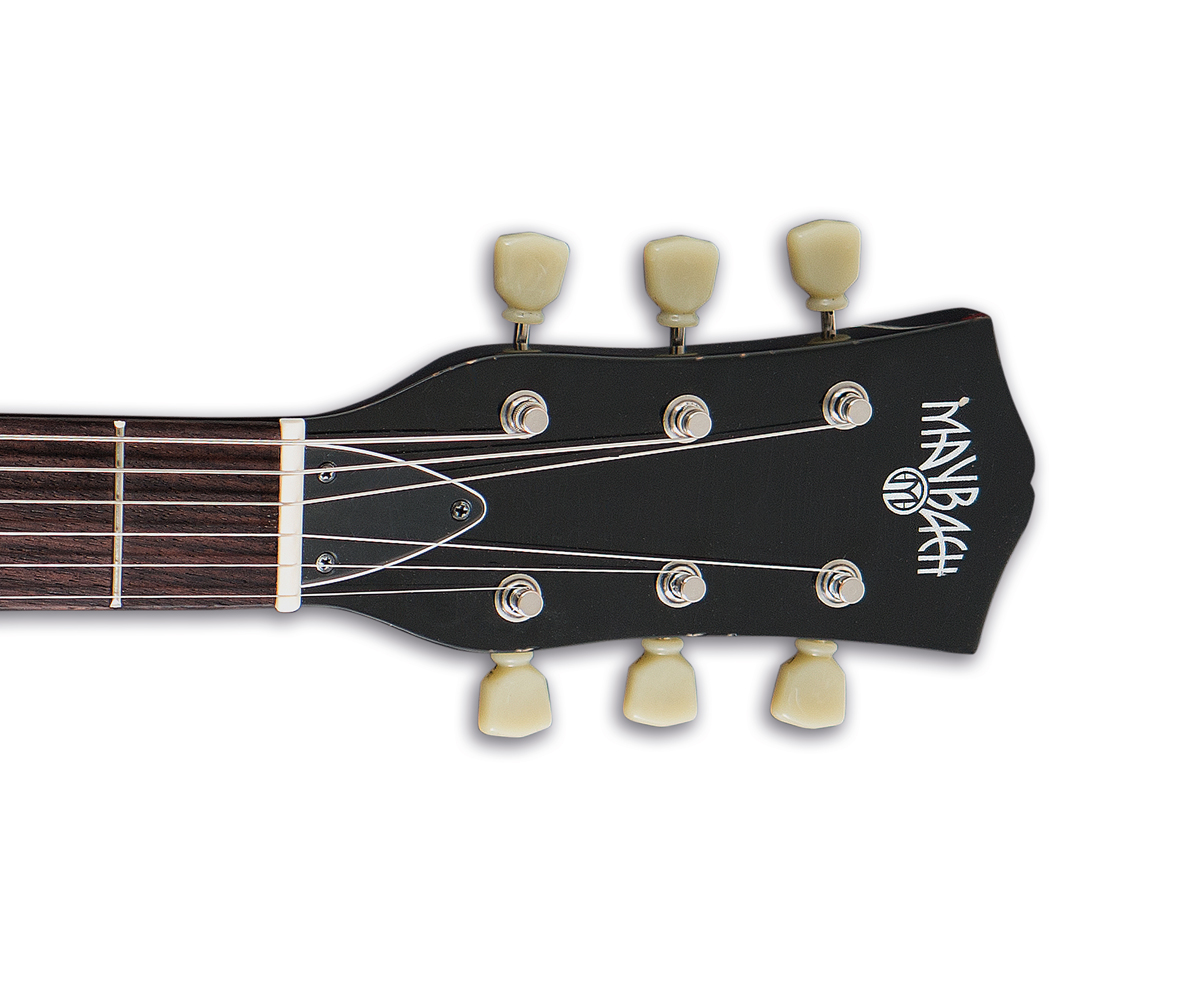 This guitar design first came on the market in 1952, but only put itself on the pedestal as a cult instrument including Nimbus with the arrival of blues rock and the creative guitar work of the Guitarheroes on the legendary recordings in the 60s.
With the right amp, the sky's the limit. By the way: a solid mahogany body with electronics is a burden to even the most athletic guitarist. However, we guarantee that a Maybach Lester weighs less than 4 kilograms/ 9 lbs (not including the case). We only use nitro varnish on Maybach Lester models which are available in Black, Gold, Wild Cherry, Midnight Sunset, Havanna Tobacco and Honey Pie.
Tip: Open or close both volume controls simultaneously in a rolling motion with the palm of your hand.